Tax Preparation and Planning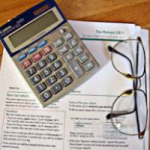 Preparing your own income tax return can be a task that leaves you with more questions than answers. As a leading Miami CPA firm, we provide comprehensive tax planning and tax preparation services to small and mid-sized businesses and individuals. Our clients rely on us to stay abreast of changing tax laws and provide sound advice based on our extensive and wide-ranging experience. Whether you are a small business owner seeking proactive tax planning or an individual who wants to get the most back on their tax return, Canner, Brody & Yan, LLC is here to help.
If you own a small business and have not kept up your bookkeeping, the tax professionals at Canner, Brody & Yan, LLC can help. We can prepare your bookkeeping for the year, prepare a full Schedule C, as well as your personal income tax return in order to help you set up an easy system that allows you to keep your books in shape for the following year.
Business Tax Services
At Canner, Brody & Yan, LLC we go beyond compliance to develop a comprehensive tax strategy aimed at saving your business the most money on taxes. We are well-versed in the latest tax laws and regulations and use every opportunity to reduce your tax liability as your business evolves. We can advise you on which business entity will afford maximum long-term tax savings so your business can retain higher profits.
Tax Preparation & Planning Services include:
Year-round Business Tax Planning to Reduce your Tax Liability
Preparation of Federal, State & Local Returns
Electronic Filing
Alternative Minimum Tax Planning
Expert Witness on Tax Issues
Business Tax Preparation
Payroll Tax Services
Succession Planning
Retirement Planning
Trust & Estate Planning
Together, we will assess your needs and discuss our comprehensive menu of tax planning and preparation services, call the tax professionals at Canner, Brody & Yan, LLC today for your free initial consultation.
Tax Tip

Our accounting firm is always working to save you more on taxes. Stay current on the latest tax issues affecting businesses and individuals.
Read more >>
Tax Center

Visit our Tax Center to sign up for tax due date emails, track your refund and more.
Read more >>
Ask a CPA

Our accounting firm offers a free consultation to local business owners and individuals. Please call us or
complete our form
and we will contact you.
Call Canner Brody & Yan LLC. today to schedule an appointment:
Miami Lakes office: (305) 231-2150