Help with IRS Tax Problems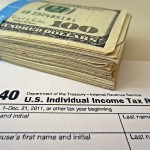 Are you taking advantage of the appropriate tax credits? Are you paying more in taxes than you should? Do you know what you need to report and how to report it? Taxes come with complex regulations, reporting and compliance. The Tax professionals at Canner, Brody & Yan, LLC can help.
We understand that your needs are far greater than the preparation of your tax returns, and our goal is to provide the tax relief that you deserve. We make it our business to understand changes that occur at local and national levels which impact your taxes, and believe that planning enables our clients to capture the maximum lead time possible.
Our experience in diverse backgrounds, as well as our expertise in tax controversy, business structuring, international tax and personal financial planning, offers insightful tax planning strategies to minimize state, federal and international liabilities whilst still reporting income fairly.
Canner, Brody & Yan, LLC also offers professional insight when dealing with the IRS. We will communicate directly with the IRS on your behalf to set you up on a resolution plan that is within your ability to pay without causing financial hardship, as well as protect you from unseen wage garnishments, unfair penalties, bank levies and asset seizures.
Tax Services include:
Tax Tip

Our accounting firm is always working to save you more on taxes. Stay current on the latest tax issues affecting businesses and individuals.
Read more >>
Tax Center

Visit our Tax Center to sign up for tax due date emails, track your refund and more.
Read more >>
Ask a CPA

Our accounting firm offers a free consultation to local business owners and individuals. Please call us or
complete our form
and we will contact you.
Call Canner Brody & Yan LLC. today to schedule an appointment:
Miami Lakes office: (305) 231-2150