Forensic Accounting and Litigation Support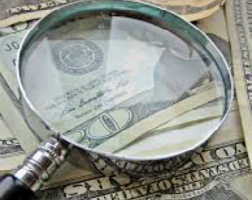 At Canner, Brody & Yan, LLC, our forensic accounting and litigation support services are designed to provide detailed analysis in the investigation of insurance claims, fraud, corruption, unreported income and more. Our forensic and litigation support professionals understand business information and financial reporting systems, auditing and accounting procedures, investigative techniques, evidence gathering and the litigation process.
Valuations can be a critical component of litigation support and non-litigation engagements alike. Understanding the value of your business allows professionals to make decisions that are more informed, logical and strategic.
Our credentialed professionals in the field have over 25 years of experience in a variety of cases and are Certified Public Accountants (CPA), Certified Fraud Examiners (CFE), and Certified in Financial Forensics (CFF). We use modern valuation practices and collaborate with forensic accounting, litigation support and tax professionals to ensure appropriate analysis of data, making Canner, Brody & Yan, LLC your best choice when seeking a qualified forensic accountant.
Forensic Accounting & Litigation Support services include:
Investigation of Suspicious/Questionable Transactions
Fraud Investigation
Embezzlement
Employee Dishonesty
Transaction Analysis
Bankruptcy
Lost Profit
Economic Damage
Earn-Outs & Breaches of Contracts
Security Fraud
Expert Witness Testimony
Records Examination & Reconstruction
Buy/Sell Agreement Valuations
Investigation of Financial Reporting Irregularities
Insurance Claims Analysis
Tax Controversy
Family Law / Marital Disputes
Hidden Assets & Unreported Income
The credibility, experience and preparedness that our expert witness professional display provides the confidence you need in your case. Contact Canner, Brody & Yan, LLC to schedule your free initial consultation.
Tax Tip

Our accounting firm is always working to save you more on taxes. Stay current on the latest tax issues affecting businesses and individuals.
Read more >>
Tax Center

Visit our Tax Center to sign up for tax due date emails, track your refund and more.
Read more >>
Ask a CPA

Our accounting firm offers a free consultation to local business owners and individuals. Please call us or
complete our form
and we will contact you.
Call Canner Brody & Yan LLC. today to schedule an appointment:
Miami Lakes office: (305) 231-2150