Small Business Accounting Services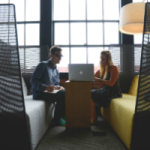 The environment for small businesses has never been more competitive, so you can benefit from having a highly-qualified CPA firm on your side. Small business owners need dependable financial guidance from a trusted CPA firm in order to be successful in today's economy. At Canner, Brody & Yan, LLC, you get more than just an accounting firm, you will get a true partner who will learn about your business, assess your needs, and provide the kind of counsel that will help you succeed even when you face stiff competition.
Our accounting professionals have worked with businesses throughout the tri-county area for over 65 years, and are constantly seeking innovative ways to streamline accounting and bookkeeping services for small business clients. At Canner, Brody & Yan, LLC, we take care of your books for you, so you can get back to the job of running your business and generating profits.
Small Business Accounting Services include:
Tax Planning & Preparation
Comprehensive Accounting & Bookkeeping Services
Financial Statement Preparation & Review
Cash Flow Management
General Ledger Accounting
Account Reconciliations
Fixed Asset Management
Month-end Closings
Budgeting
Payroll Processing Services
Business Loan Assistance
Litigation Support
QuickBooks® Set-up & Training
IRS Problem Resolution
Tax Tip

Our accounting firm is always working to save you more on taxes. Stay current on the latest tax issues affecting businesses and individuals.
Read more >>
Tax Center

Visit our Tax Center to sign up for tax due date emails, track your refund and more.
Read more >>
Ask a CPA

Our accounting firm offers a free consultation to local business owners and individuals. Please call us or
complete our form
and we will contact you.
Call Canner Brody & Yan LLC. today to schedule an appointment:
Miami Lakes office: (305) 231-2150