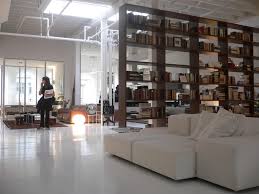 New real estate and construction trends are fueling opportunity, creating a new set of strategic issues in an already unpredictable industry. At Canner, Brody & Yan, LLC, our knowledgeable team can help you make decisions that affect the performance of your real estate holdings with a comprehensive array of tax, accounting and consulting services. We offer practical solutions to help you keep operating costs at a minimum and improve internal controls so you can manage your finances more effectively. We can take over all your accounting and bookkeeping needs and deliver comprehensive financial statements presented in a way you can easily understand.
Canner, Brody & Yan, LLC has worked with a diverse range of clients in the real estate industry, including commercial and residential developers, investors, brokers and agents, attorneys, homeowner's associations, and insurance providers.
Real Estate Accounting services include:
Year Round Tax Planning
Due Diligence
1031 Exchanges
Cash Flow Management & Analysis
Tax Deferral Transactions
Passive Activity Deductions
Annual, Monthly & Quarterly Financial Statements
Budgets and Financial Projections
Internal Control Reviews
Sales & Tax Use Exemptions & Credits
Maximize Depreciation Deductions
Timing of Capital Acquisition & Disposal
Cost Segregation
Litigation Support
Tax Tip

Our accounting firm is always working to save you more on taxes. Stay current on the latest tax issues affecting businesses and individuals.
Read more >>
Tax Center

Visit our Tax Center to sign up for tax due date emails, track your refund and more.
Read more >>
Ask a CPA

Our accounting firm offers a free consultation to local business owners and individuals. Please call us or
complete our form
and we will contact you.
Call Canner Brody & Yan LLC. today to schedule an appointment:
Miami Lakes office: (305) 231-2150