Accounting for Condos and HOA's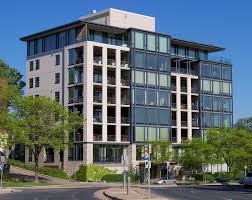 Homeowner & Condominium Associations are diverse organizations faced with many needs and regulations. Canner Brody & Yan LLC. can provide you with answers and solutions to those very issues. We liaise with board of directors and property managers to provide budgetary strategies, cash management, account reconciliations, auditing, and budget analysis to allow you to operate your community as smoothly and as effective as possible.
At Canner Brody & Yan, we understand the unique financial reporting requirements of CIRA and assist you in monthly and year-end financial reporting to comply with Florida's reporting requirements. We encourage management companies and self-managed homeowner associations to contact us for more information and pricing specific to you individual Association(s) needs.
Condominium & Homeowner's Association services include:
Audits, reviews and compilations
Accounting and bookkeeping services
Accounts payable and receivable
Account reconciliations
Financial statement preparation
Budget consulting
Reserves assessments
Dues control
Monthly general ledger review
Monthly and quarterly accruals
Monthly variance analysis
Tax Tip

Our accounting firm is always working to save you more on taxes. Stay current on the latest tax issues affecting businesses and individuals.
Read more >>
Tax Center

Visit our Tax Center to sign up for tax due date emails, track your refund and more.
Read more >>
Ask a CPA

Our accounting firm offers a free consultation to local business owners and individuals. Please call us or
complete our form
and we will contact you.
Call Canner Brody & Yan LLC. today to schedule an appointment:
Miami Lakes office: (305) 231-2150