Employee Benefit Audit Support Services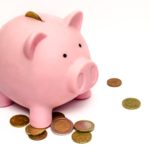 An audit is the highest level of financial statement service a CPA can provide. Let our tax professionals take care of all the complex rules and regulations, and provide you with the proper financial framework that is required in accordance with the U.S. Department of Labor (DOL). A key aspect of our service is to support and assist our clients every step of the way, by helping to improve and streamline their internal controls related to employee benefit plans, as well liaising with the plan administrators, trustees, sponsors, investment advisors and internal staff to provide a seamless and timeliness transition.
In the hands of experienced professionals, it can be beneficial to the company's retirement plan to receive an audit. This is the perfect time to narrow down and re-evaluate the plan's benefits as well as implement procedures that will strengthen both the sponsor and plan. Our CPA professional will report all findings to appropriate management as well as any other observations which may improve the accuracy and integrity of future reporting.
So, whether you have over 100 employees enrolled at the beginning of the year and are required by the DOL to have an audit conducted by an independent public accountant, or you are being audited by the IRS, or other external or internal tax authorities, it is crucial to involve a qualified plan auditor with experience, resources and knowledge. The Employee Benefit Plan audit specialists at Canner, Brody & Yan, LLC will provide your business with positive results, commitment and the highest level of professional standards that can be provided.
Call us today and let our team of tax professionals guide you every step of the way!
Tax Tip

Our accounting firm is always working to save you more on taxes. Stay current on the latest tax issues affecting businesses and individuals.
Read more >>
Tax Center

Visit our Tax Center to sign up for tax due date emails, track your refund and more.
Read more >>
Ask a CPA

Our accounting firm offers a free consultation to local business owners and individuals. Please call us or
complete our form
and we will contact you.
Call Canner Brody & Yan LLC. today to schedule an appointment:
Miami Lakes office: (305) 231-2150