Incorporation and New Business Advisor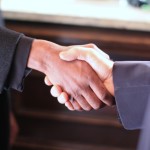 At Canner, Brody & Yan, LLC we have extensive experience to help you determine the best business structure for your specific circumstances. When considering how to incorporate a new business, our professionals can explain the unique tax and legal implications, carefully evaluate your business, and help you decide which type of entity best suits your needs to get you on the fast track to success.
Some common forms of Incorporations are:
Many businesses are formed without the owner ever really considering the implication of each entity type. Selecting the wrong type of business structure can result in unnecessary taxes, increased liability and other consequences. Canner, Brody & Yan, LLC will consider all the factors including asset protection, personal liability, state and local laws, future growth and how to minimize taxes.
If you are considering doing business in more than one state, and want to make sure you are not paying more than your fair share, Canner, Brody & Yan, LLC can discuss your multi-state operating structure, analyze your current situation, obtain a refund if it is in order, and ensure you are in compliance with the minimum exposure possible.
Contact us today for a no obligation, complimentary consultation.
Tax Tip

Our accounting firm is always working to save you more on taxes. Stay current on the latest tax issues affecting businesses and individuals.
Read more >>
Tax Center

Visit our Tax Center to sign up for tax due date emails, track your refund and more.
Read more >>
Ask a CPA

Our accounting firm offers a free consultation to local business owners and individuals. Please call us or
complete our form
and we will contact you.
Call Canner Brody & Yan LLC. today to schedule an appointment:
Miami Lakes office: (305) 231-2150