LGBT/Modern Family Tax and Accounting Services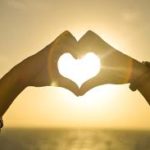 Canner, Brody & Yan, LLC is proud to offer tax compliance and consulting services to high net worth modern families, same-sex couples and LGBT individuals.  Now more than ever, it is so important for heterosexual/LGBT families, married or not married, with or without children, to work with experts and specialists experienced in the hyper-local, multifaceted and ever changing tax landscape that American modern families face today.  Let our forward-thinking professionals help you preserve your wealth and protect your family's future by working together with you to develop and implement an effective tax planning strategy that is customized your family's current situation and goals.
Our team keeps abreast of all the issues and complexities that Florida LGBT individuals and families face and understand the ever-changing needs and demands of modern communities.
LGBT/Modern Family Tax & Accounting services include:
Adoption & Child Tax Credits

Pre-Nuptial Agreement

Divorce Services

Health & Welfare Benefits

Investment Monitoring

Private Foundations

Insurance Planning

Retirement Planning
Amended Return Review as per DOMA (The Defense of Marriage Act)

Family Partnerships
LGBT and Modern families face some of the most complicated tax and estate planning situations; let our team of professional tax accountants work in your favor so that you and your family can get back to enjoying whats most important to you.  Give us a call for a free, no obligation, consultation.
Tax Tip

Our accounting firm is always working to save you more on taxes. Stay current on the latest tax issues affecting businesses and individuals.
Read more >>
Tax Center

Visit our Tax Center to sign up for tax due date emails, track your refund and more.
Read more >>
Ask a CPA

Our accounting firm offers a free consultation to local business owners and individuals. Please call us or
complete our form
and we will contact you.
Call Canner Brody & Yan LLC. today to schedule an appointment:
Miami Lakes office: (305) 231-2150